Shopping Cart
Your Cart is Empty
There was an error with PayPal
Click here to try again
Thank you for your business!
You should be receiving an order confirmation from Paypal shortly.
Exit Shopping Cart
MAGIC APPLE NIGERIAN DWARF DAIRY GOATS
Quality Animals; Quality Milk; Quality Products
Are gardens were largly successful this year!  So much so that they kept me too busy to keep up on here
Enjoy the pictures of the fruits of our labors from summer of 2016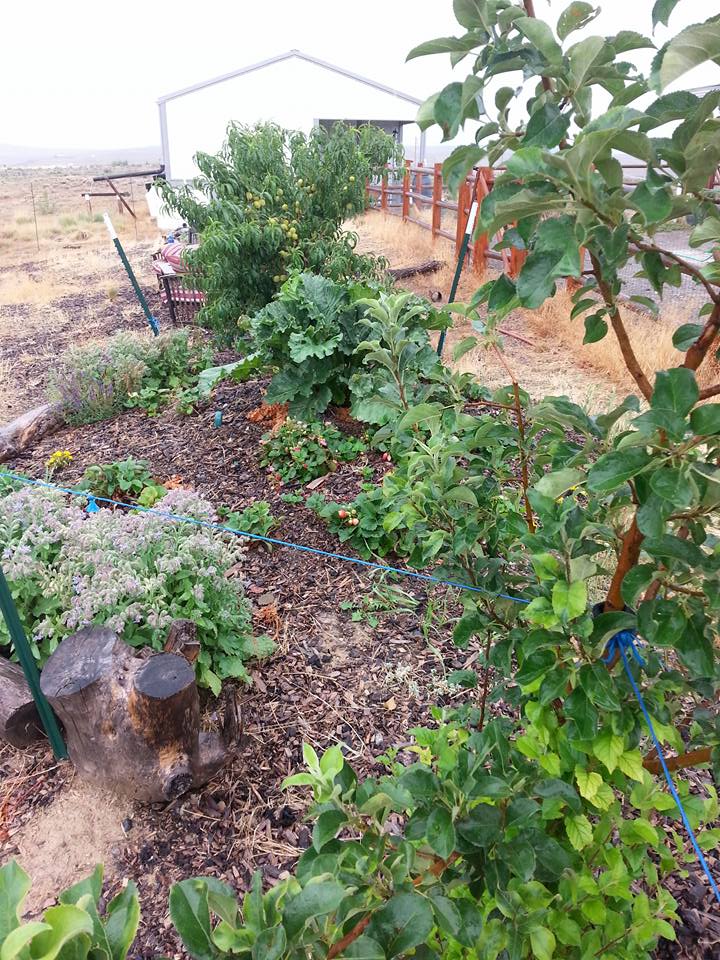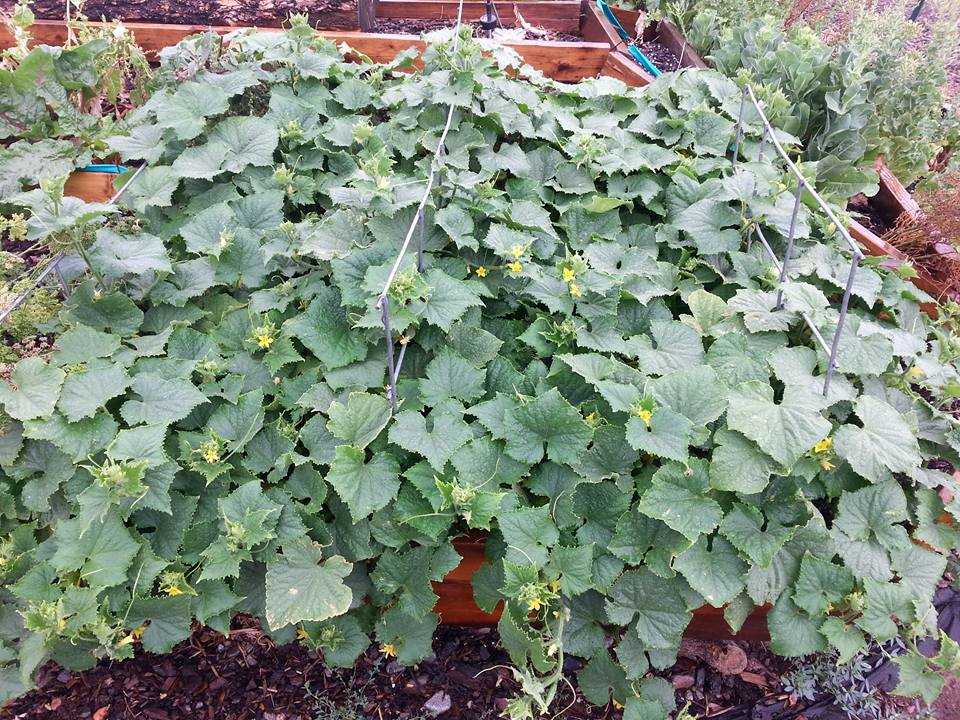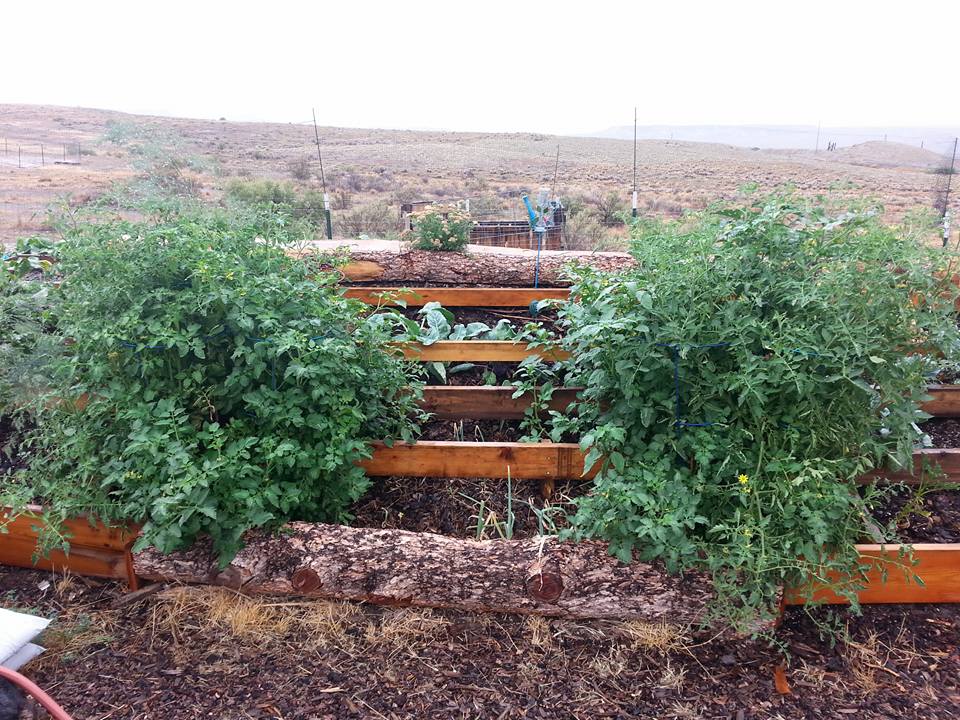 Short and Sweet -
Cherries are HEALTHY... Peaches are HEALTHY... Apples are starting to leaf out.... What can I say.  Nothing else that I know of would keep these trees HAPPY in our conditions.  Even though our area is a very tough place to grow in I would highly recommend everyone getting in on Hugelkultur.  What a time saving, water saving, high yielding adventure!!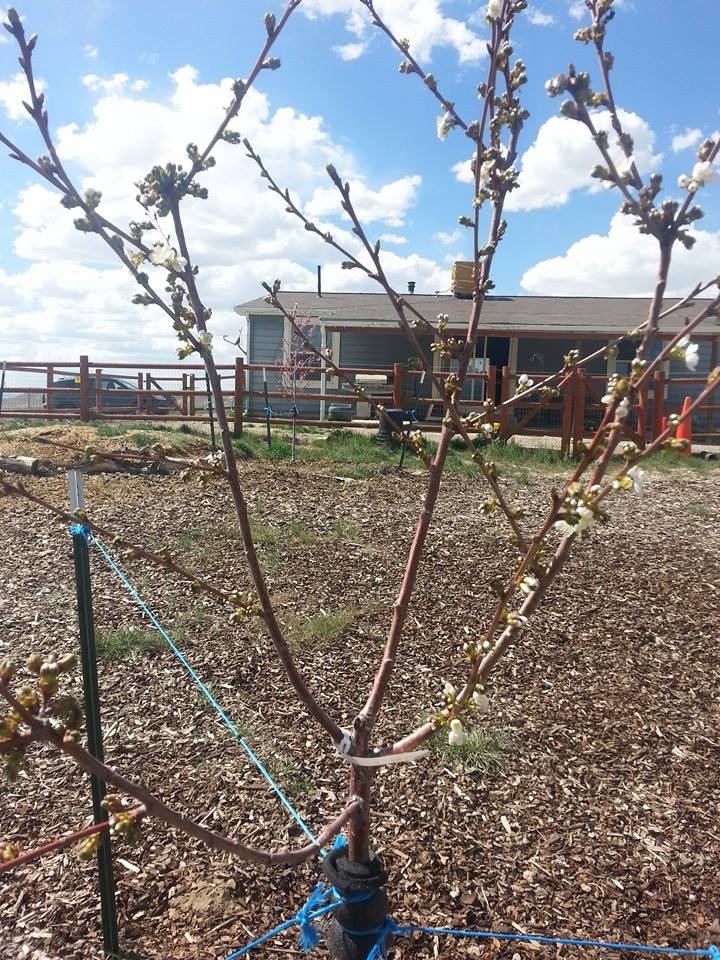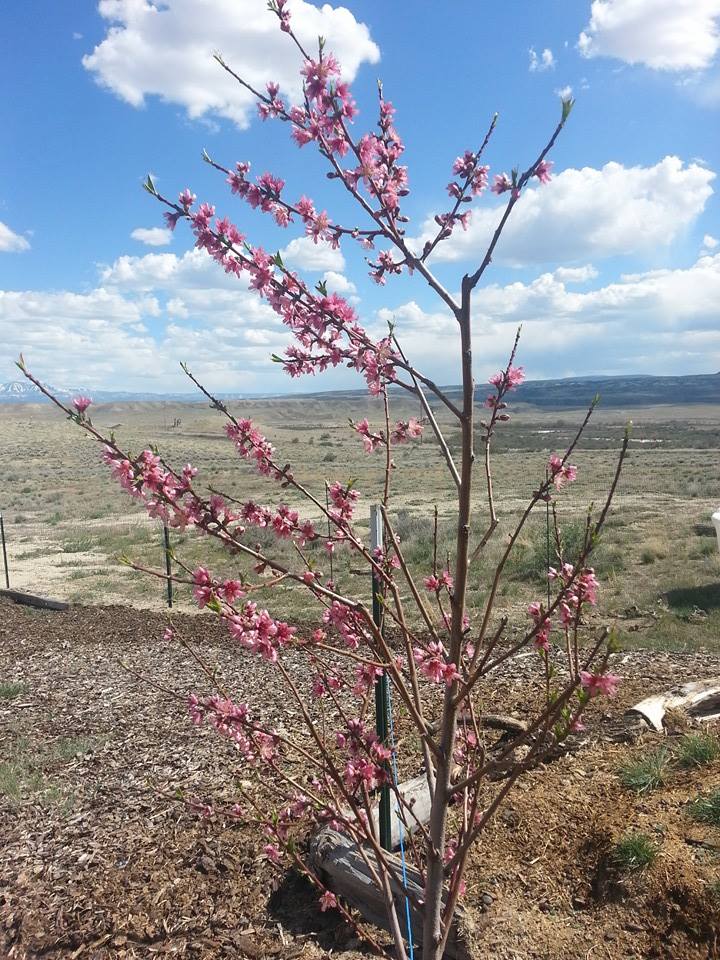 I'm so excited to have the layout and blueprint done for the garden this year.  I've maximixed our layout and ground usage using a garden planner and have implemented companion planning to hopefully reduce pests.  The one that I'm not sure about getting rid of is the dang flea beetle.  From what I've read they are extremely hard to get rid of naturally, but constant sprinkling of wood ash is supposed to be a big deterent for them.
  After inspection of all the fruit trees they are budding out perfectly!!!  We did not lose a single tree with the help of these hugels!!!  The peaches are starting to show the first peak at their pink blossoms.  The apple trees are just starting to beginning to show the hint of their leaves and the cherry buds are plentiful!!
I finished the deer netting, so the chickens are unable to dig 1' deep holes in the hugel beds so the next step will be to turn over any grass clumps that took root last year in the two smaller beds.  Piece of cake!  We will be 100% ready to plant at the end of this month are cooler weather seeds like spinach, chard and maybe some radish and lettuce!  Fresh veggies, here WE COME!!!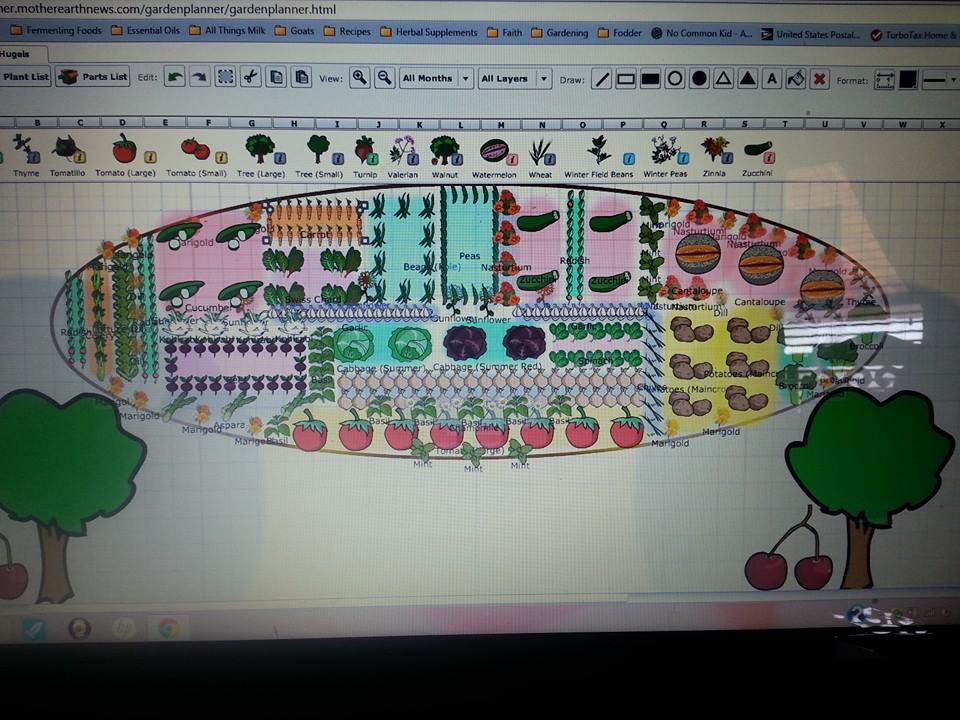 Picked up the extra deer netting today to finish netting off the large back garden area from the chickens and picked up some burlap to lay down over the front hugel that is destined to grow raspberries... This will be my second year putting in raspberry starts... so, wish me luck!  Last year I didn't have the bed finished early enough and the starts were put in rather late.  I was hoping for some new growth to start this year... but I'm pretty certain that they won't be popping up on their own.
The large veggie hugel and the other smaller ones have successfully kept our 2 cherry, 2 apple and 2 peach trees thriving!!!  I'll post more pics of the healthy buds coming out on them as soon as the sun comes out to get some decent ones.  What a FEAT for living in dry high desert!!!
Ok, off to go prep to keep those dirty free ranging chickens out of my gardens
What is a Hugelkultur Garden? Well let me tell you
 
For us, at Magic Apple Farm it is drought resistant gardening and improving soil quality. Soil that isn't by itself suitable for gardening and growing...well, anything!
 
" Often employed in permaculture systems, hugelkultur allows gardeners and farmers to mimic the nutrient cycling found in a natural woodland to realize several benefits. Woody debris (and other detritus) that falls to the forest floor can readily become sponge like, soaking up rainfall and releasing it slowly into the surrounding soil, thus making this moisture available to nearby plants"
 
With the use of Hugel beds -In the first year alone!!- I reduced my water usage by 50% (awesome considering we also have to haul all of our own water) and increased productivity of the garden by more than 100% when compared to my flat bed garden. I also implement compost from our goats which includes straw and hay scrap and extra wood chipping for mulch cover. Please, enjoy the photos of our building process below from our first year....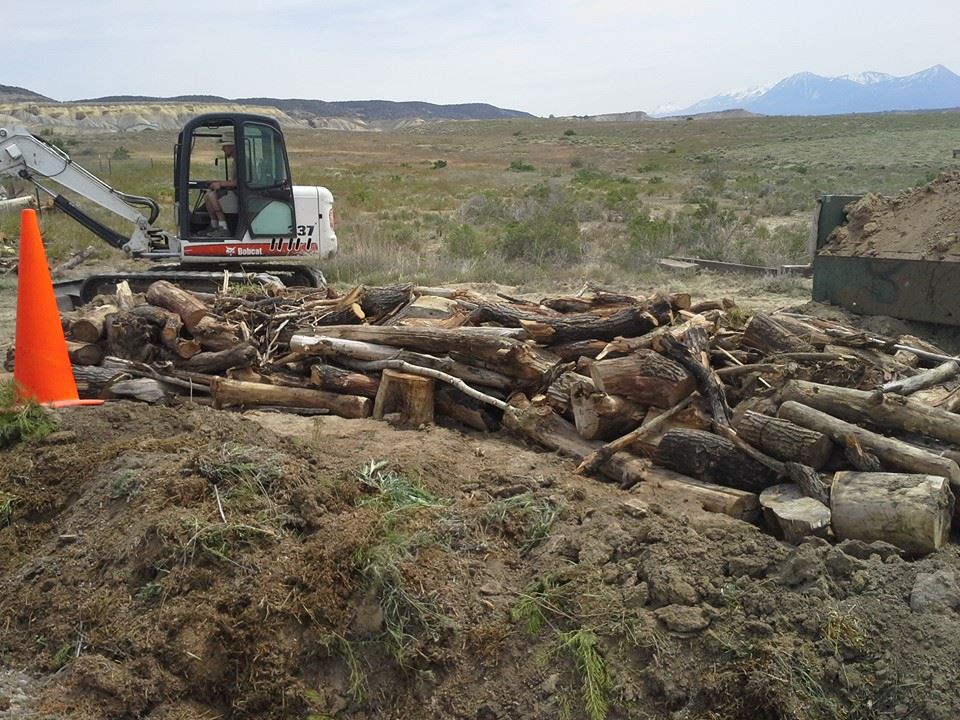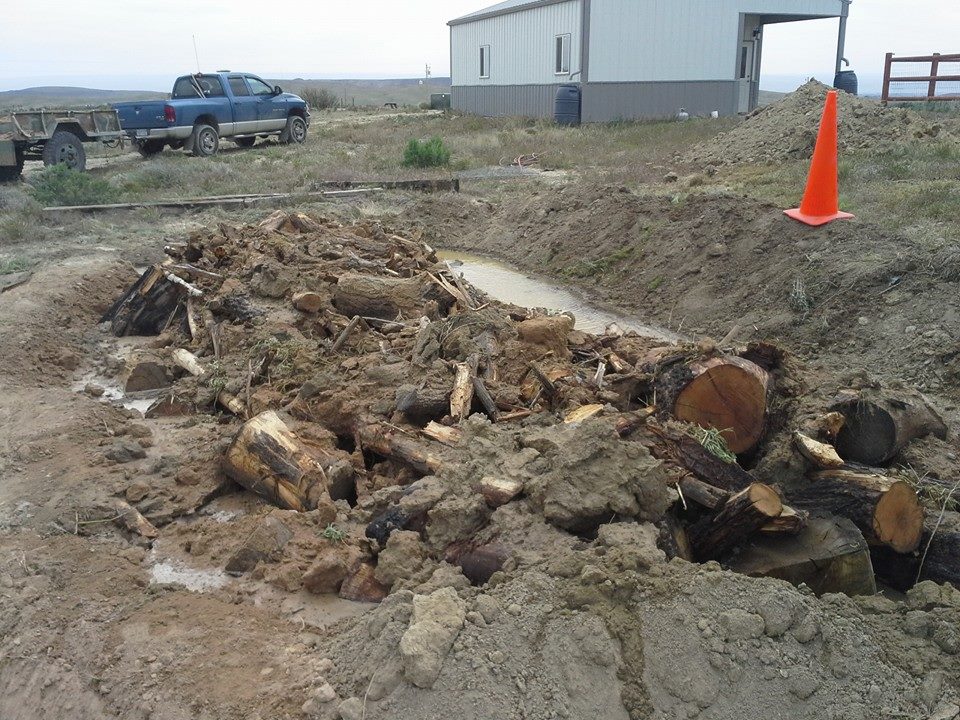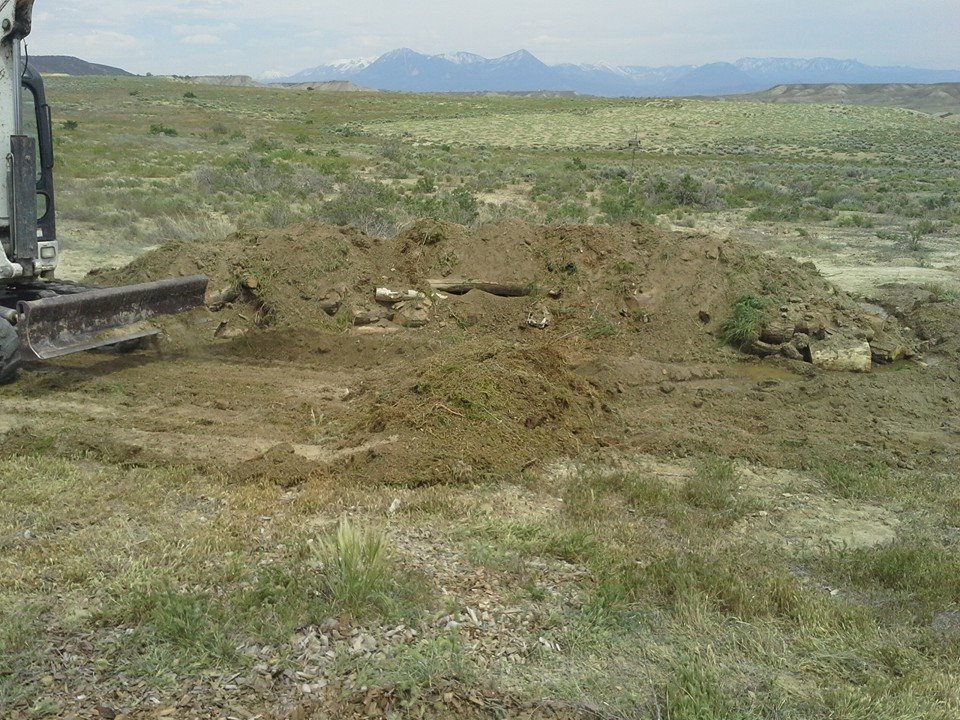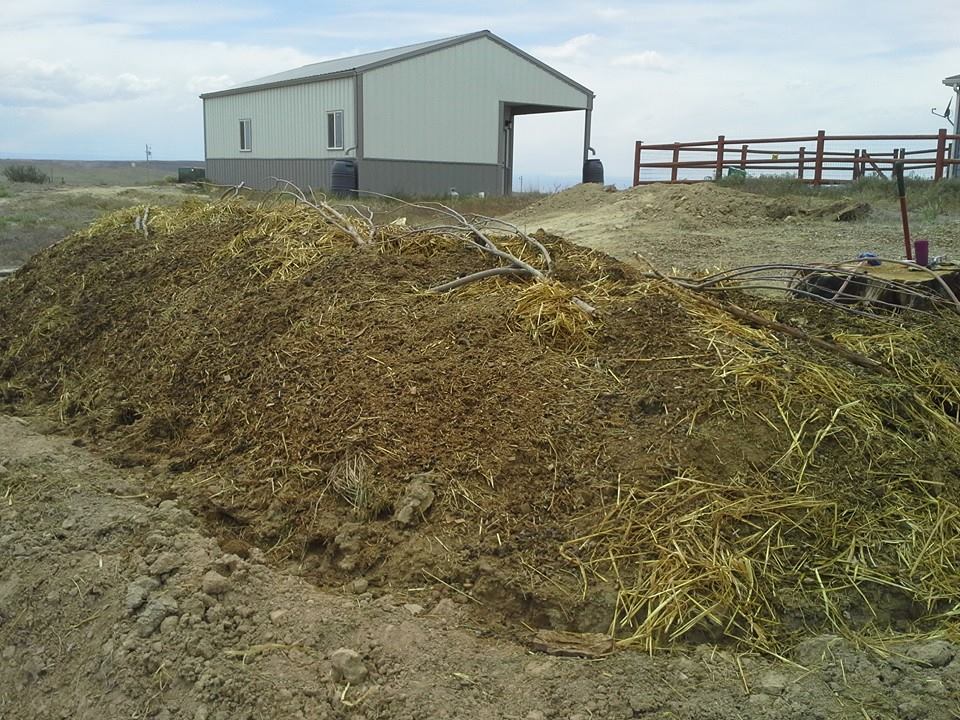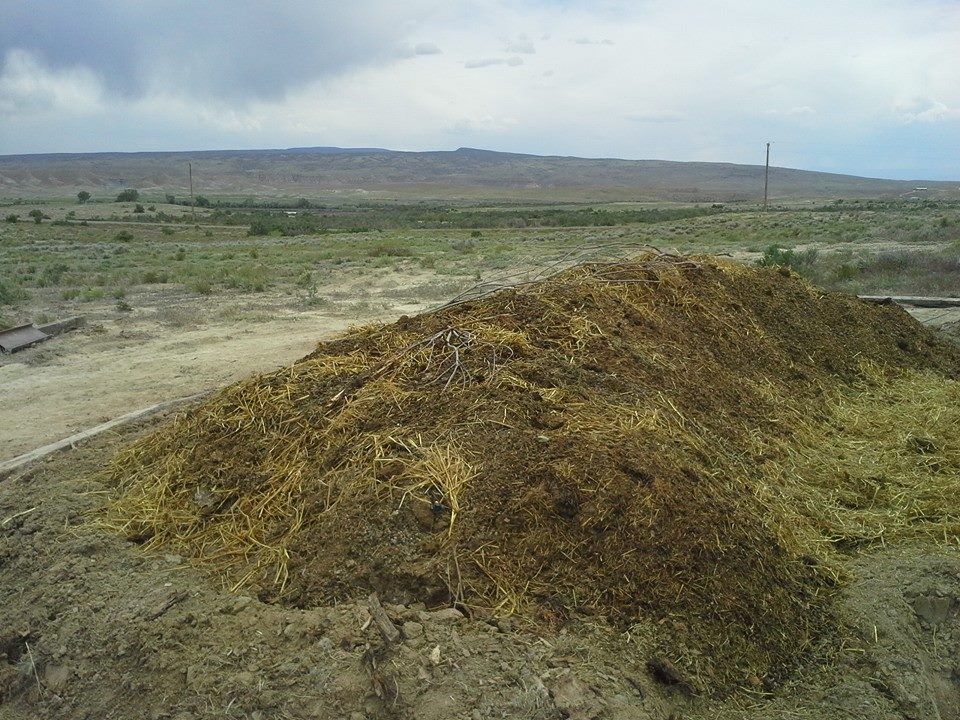 /